About Manuel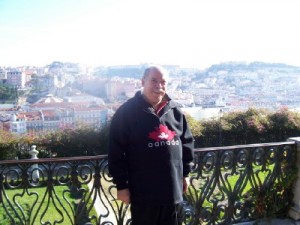 47 Years Selling Real Estate in Wasaga Beach!
Manuel Antunes arrived in Canada in 1969 and settled in Wasaga Beach Ontario as a Real Estate salesperson in 1974. Working with E.D. Langevin in E.D.Langevin Real Estate Ltd. Manuel came to enjoy and prosper in his chosen real estate career.  Between the years 1974 and 1996 Manuel established an extensive client contact list.
Seizing the opportunity to prove that small businesses could survive in the larger corporate arena and motivated by the perceived need for a totally independent local Real Estate Broker, Mr. Antunes, established Manuel Antunes Real Estate Brokerage in 1996.
The Firm acts as agent legally authorized by legislation to negotiate transactions in real property, buying, selling, and leasing with related duties and obligations. The Firm must present all properties on the open market with all facts, including disclosing any weakness of those properties. Acting and representing a great number of residential, commercial, and recreational properties on behalf of the owners, the Firm is authorized by Vendors to act as the "middle man" to protect their interests in many properties that the Firm is offering for sale in and around the WASAGA BEACH area.
As Broker of Record Manuel Antunes oversees activities of his sales associates in dealing with all real estate transactions, administration, and management of the Firm. Recognized as a self-made man by his peers, he journeyed from Portugal with nothing in his possession, to achieve success in the real estate industry, civic and academic life in Wasaga Beach. Manuel is a strong believer in hard work and dedication to his profession and continues to expand his business through constant contacts and sharing his experience with new clientele and improving with a larger portfolio of properties.
Debbie M Grant ( cell 705 606 2377)  has been  working with Manuel Antunes at Manuel Antunes Real Estate Inc Brokerage since 2004 gaining valued experience in the real estate business and offering professional personal service as a salesperson.
NOTE: For Canadian Armed Forces Members- Manuel Antunes and Debbie M Grant are registered with BGRS ( Brookfield Global Relocation Services) and will be pleased to provide real estate services according to their guidelines.